Yerramsetti Veera Durgamma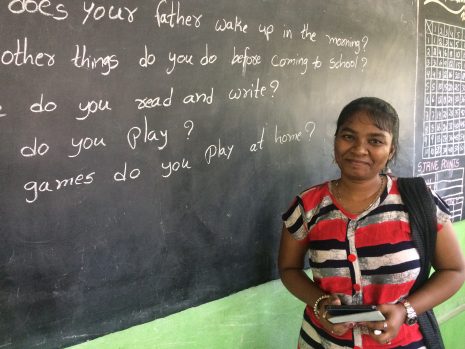 Meet Yerramsetti Veera Durgamma, a teacher who believes that creating a healthy teaching environment makes her pupils more confident.
Durgamma teaches Standard 2 at Bridge, Yellamanchili—where she's been since May 2019. Just like every teacher that joins Bridge, Durgamma undertook compulsory teacher training before being placed at her new school.
"I was very excited to go to the training sessions. I met lots of new people and the trainers taught us how to create a positive bond with our pupils," she says. "This is very important. It was different to any other training I'd received."
Durgamma believes that the best thing about the school is how everybody is looking out for one another. She says, "I love teaching here because we are already one team. Before I came to Bridge I had a fear of teaching maths, but now I have no fear as I have been given all of the resources and support I need to teach well."
She is constantly looking to improve herself as a teacher. "In my spare time, I like to browse the internet to gain more knowledge that I can give to my pupils," she says excitedly.