Tejaswini Rani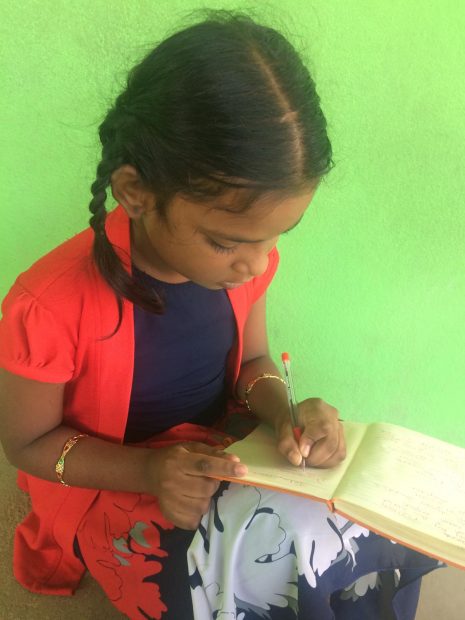 Meet Tejaswini Rani, a curious Standard 2 pupil that always listens intently during her lessons!
Tejaswini studies at Bridge, Telaprolu—a school that she loves being at because she gets to spend time with all of her classmates. "My friends have helped me to settle into the school. It's so much fun spending time with them," she says.
Tejaswini lives with her father, who works for the local government in Andhra Pradesh. He works very hard every single day in order to provide for his daughter.
In school, Tejaswini's favourite subject to learn is English. She says: "I enjoy learning new vocabulary every day so that I can write them down and improve my English. I also like the stories we learn, my favourite is The Three Little Pigs!"
When Tejaswini grows up, she wants to become a scientist! She says that she wants to be a scientist so that she can find cures for common illnesses and diseases. "I believe that all girls should want to become scientists one day," she proclaims.
We know you can achieve your dream, Tejaswini!