Shammu Shaik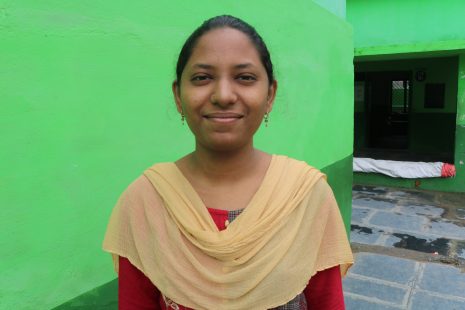 Meet Shammu Shaik, an enthusiastic teacher that loves to get the best from her pupils!
Shammu teaches Standard 4 at Telaprolu Academy, where she embraces the opportunity to engage with her pupils and build a positive relationship.
Before working at Telaprolu Academy, Shammu studied for her teaching qualifications, where she could tell how hardworking her professors were. She says, "They always filled me with confidence that I would one day pass on the knowledge I was receiving."
In her spare time, she enjoys spending time with her parents, who she is extremely close with. She says that, "without their many sacrifices, I wouldn't be where I am today."
Back in the classroom, Shammu acknowledges how important it is to maintain a close relationship with her pupils—she treats them like her family: "As a teacher, you need to make sacrifices. You spend time with your children, and when you spend time with them they learn to trust you and will want to learn," she states.
Shammu can't wait to continue seeing the improvements her pupils make!