Shabena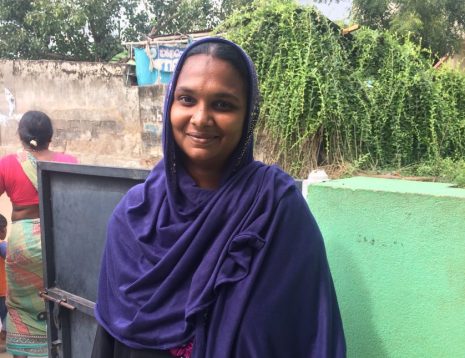 Meet Shabena, a very proud parent from Bridge, Telaprolu. She can't believe how well her child is learning, and can't wait to see what new things he will learn in future!
Shabena has one child—her son Rizuah—who's currently in Nursery. She says that whenever he learns something in school, he comes home and repeats what he's been taught. "After a day at Nursery, Rizuah always comes home and says his 'ABC' to me. He knows the alphabet very well now," she says.
Not only does her son recite the alphabet brilliantly, but he can also now identify sounds from phonic cards, and his grasp of the Telugu language has improved.
"I believe that, in this world you need English to be able to communicate well with people from around the the world. At this school, all of the teachers teach English very well!" she says.