Sarath Babu Dunna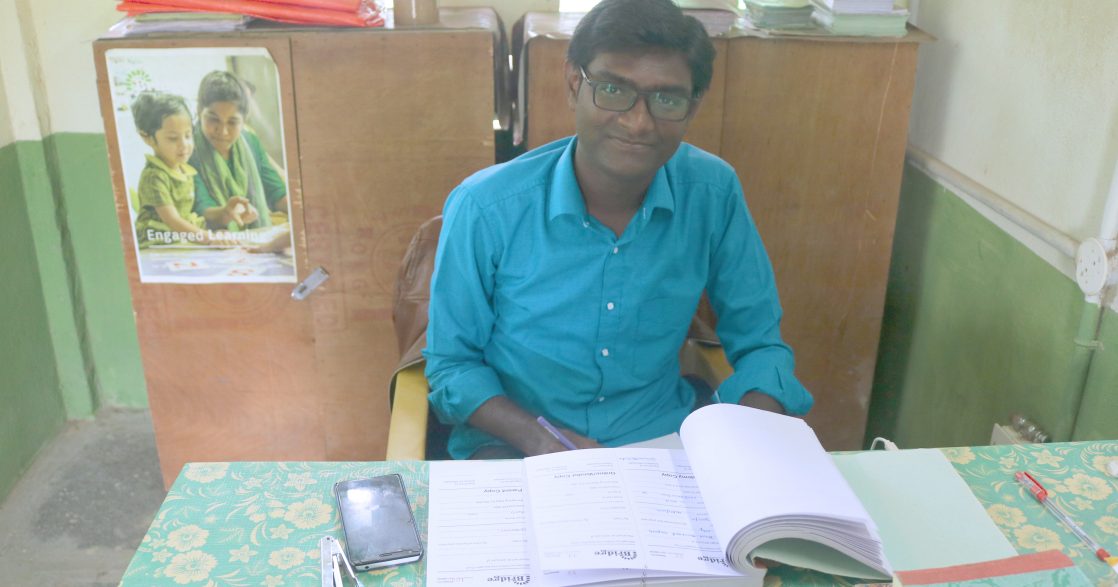 Meet Sarath Babu Dunna, an academy manager that always gives 100% to ensure that his school runs smoothly! He's been the academy manager of Telaprolu Academy for two years now.
Before being an academy manager, Sarath was as a maths teacher. Now, he enjoys watching other teachers teach their lessons instead.
He says: "I enjoy my job a lot. The best thing about it is observing teachers during their lessons, because it helps me to understand their weaknesses. This way, they can improve."
Sarath also says that watching teachers passionately teach subjects that they care about fills him with joy. "It makes me so happy," he smiles.