Rizwana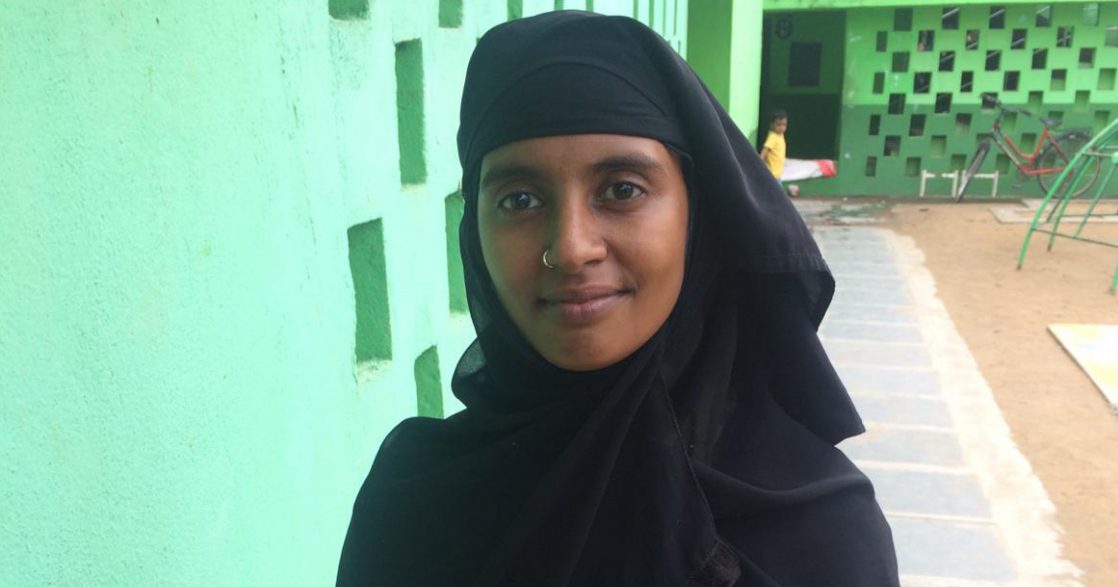 Rizwana is a proud parent of two children at Bridge, Telaprolu in Andhra Pradesh. Her youngest child, Roxanne is in Nursery and her other child, Raj is in Lower Kindergarten (LKG).
Rizwana first heard about Bridge through her friends, who are also parents at Bridge, Telaprolu. "My friends told me about how amazing this school is. I couldn't believe how much their children were learning! I decided I had to send my children here too," she says.
According to Rizwana, the best thing about being a parent of two Bridge pupils is that everything they learn at school, they repeat at home.
"I can tell just how much they are learning through what they say to me at home. If I ask how their day was, they will tell me everything they learnt and all the wonderful techniques!" she says.
This includes the 'STRIVE' technique that helps to improve learning outcomes. This is an acronym where each letter requires pupils to do something that will aid thier learning. 'S' requires pupils to sit down and pay attention, so that they are listening to what is being taught. 'T' means that pupils should track teachers with their eyes to continue paying attention, 'R' means that pupils must respond whenever a teacher asks them a question, 'I' allows pupils to inquire if they are confused about the class content, 'V' lets pupils visualise success, so that they can see their improvements and 'E' requires' pupils to listen with their ears throughout the lesson, so that no important information is missed out on.
Rizwana says that her children have particularly improved in maths when it comes to adding and subtracting, meaning that they are making fewer mistakes. She is pleased with their academic and personal development. She thinks they learn more than just academics—her children are more confident now, interacting with strangers. She says: "The more children there are going to this school, the more parents in my community will notice and the more they will want to send their children this school."
Whenever Rizwana picks up her children from school, she loves to keep up-to-date with their class teachers to find out how well they're doing in lessons. "They're as interested in my child's progress as I am, I like this," she smiles.