Pavani Gollavilli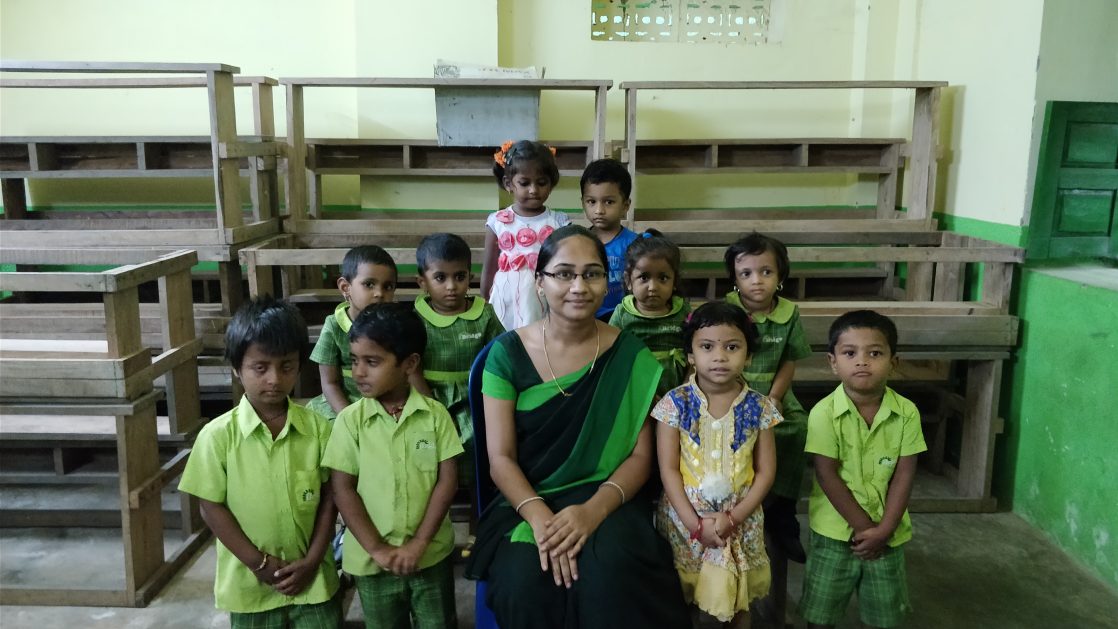 Pavani Gollavilli is a nursery teacher at Bridge, Yellamanchili. Bridge runs in the family for Pavani; her father helped the Bridge ambassador to set up the school in 2016. After learning about Bridge from her father, Pavani was encouraged to apply for the position of nursery teacher in 2017.
Since starting, she's grown quickly in her role—at first she was nervous about the responsibilities of the job (and especially talking to parents!) but felt supported and soon became confident.
She is determined to do the best work possible. Her dedication to her students is obvious; they have massively progressed under her tutelage.
The growth of my students has in turn spurred my own personal growth. It is more than a job, it's a way of life.
Pavani is now an absolutely key member of her academy, always ready to voice her opinion when she sees an improvement that could be made—colleagues describe her as a 'powerhouse'—front and centre of any events taking place in her community.