Nageena Shaik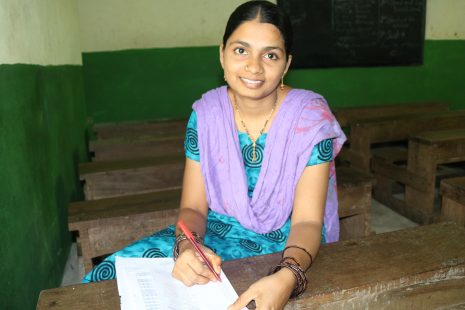 Meet Nageena Shaik, a charismatic and positive teacher who is amazed by the improvements in her pupils work! She studied teaching at university, as it had always been a passion of hers and a dream to have her own class of children to teach.
Nageena teaches nursery class at Telaprolu Academy, where she's been for one year. Before this, she taught at a non-Bridge school, where she says the pupils struggled and weren't as interested in learning.
One thing that she noticed at her new school is just how helpful all of the teachers are: "Teachers are friendly towards their pupils and they always want them to learn and to do as well as they possibly can," she says.
Nageena is happily married and has two children that she is immensely proud of. They are both in Kindergarten Grade 1 and enjoy coming in to school every day. She beams, "My children are even talking in English now, it's great! I believe that this is very important for them."