Haffezulla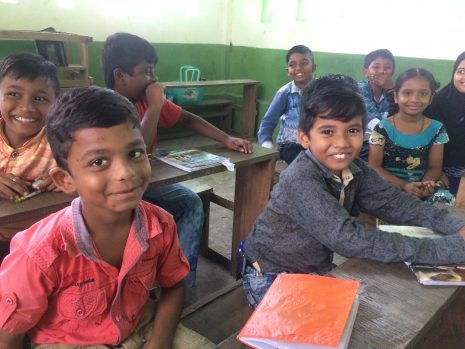 Haffezulla (above left, in red) currently studies in Standard 4 at Bridge, Telaprolu. He's made incredible strides since joining the school, feeling more confident in his ability—he's learning a lot more than at his previous school.
His father works as a carpenter, whereas his mother is a housewife. They both work incredibly hard in order to provide for their son.
In his spare time, Haffezulla loves to play sports, particularly cricket and football: "I like to play these two sports because they help me relax, and I am good at them," he says.
In the classroom, Haffezulla is known for always getting great test scores. He's always at the top of the class, and always performs well, especially when it comes to maths!
Haffezulla says: "I believe that school is very important so that I can one day get a good job." We know you will, Haffezulla!