Fathima Sani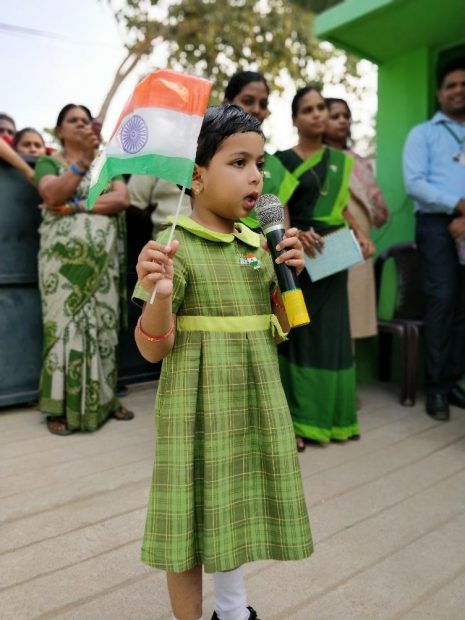 Fathima is an Upper Kindergarten pupil at Bridge, Telaprolu in Andhra Pradesh. Her father is a daily wage worker and her mother works in the panchayat (village council) office.
Fathima joined Bridge in nursery and in the span of two years she has evolved in to a confident speaker. The saying that "big things come in small packages" fits her perfectly. She is a brilliant pupil who always pays attention in class and participates in all the events happening at the academy. She was awarded "best dressed pupil" for the year 2017-18.
Her parents are very invested in their daughter's education, they attend all the events that are happening in the academy too! Her Mother is a member of the executive body of Bridge School Management Committee.